Purchase with confidence.
We have a zero-retouching policy on all the diamonds we have for sale.
So what you see is what you get!
A champagne celebration is taking shape...
Over 30 new arrival champagne diamond rings, starting from $700.
SEE MORE
The elements of contemporary design.
The perfect piece, from beginning to end, we make it easy.
LEARN MORE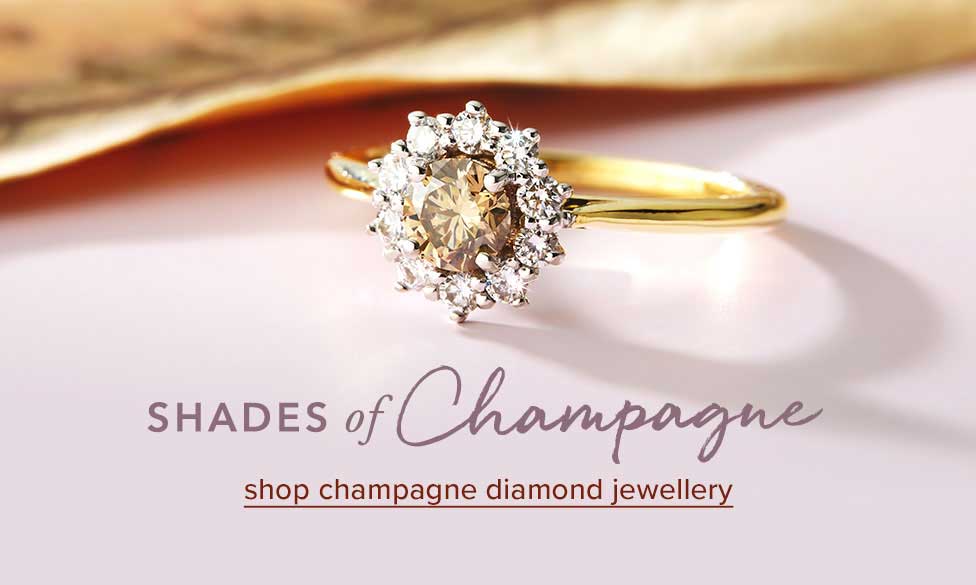 Australia's Natural Coloured Diamond Specialists
Founded in 1966 as Djaaru Gems, Nina's were Kununurra's first jewellery retailer. Now, for more than 50 years, Nina's Jewellery has been designing and handcrafting exquisite diamond jewellery with a uniquely Western Australian character.
Exclusive Diamond Jewellery and Engagement Rings
Nina's Jewellery carries a gorgeous range of exclusive diamond jewellery and diamond engagement rings online and in our Western Australia showrooms. With flawless pink diamond necklaces, diamond studs and earrings, unique designs of diamond engagement rings, and classic pearl earrings, you're sure to find the stunning piece of beautifully crafted jewellery online that you're looking for. Not only do we offer a large range of jewellery collections in a wide range of styles, we are also proud to be an appointed Argyle Pink Diamonds™ Select Atelier, one of just thirty in the world entrusted to design for and sell the rarest of coloured diamonds, Argyle pink diamonds, found deep in the mines of the Kimberley region of Western Australia.
Expertly Crafted Jewellery by Master Jewellers
We take pride in the crafting and designing of our jewellery, understanding just how important it is to find that perfect piece to reflect your personality, or to gift to that someone special on their birthday - you are sure to find exactly what you want, gold or silver, necklace or bracelet, here in our online store or in our boutique showroom. Planning to propose? Our selection of stunning and bold engagement rings online and in store incorporate only the highest quality natural champagne, pink and white diamonds, or why not design your own, with the help of our GIA certified Diamond and Design Specialists and Dunsborough based Master Jewellers?
Exquisite Coloured Diamonds
When choosing from the range of delicious champagne diamond hues, the rare shades of violet diamonds and red diamonds, or the decadent colours of the world-famous Argyle Pink Diamonds™, you can trust Nina's as Australia's premier coloured diamond expert. If you are looking to buy Argyle diamonds and Broome Pearls set in Australian gold of the highest quality and inspired Australian design, visit our online gallery or our showroom in Dunsborough (near Margaret River) for a truly unforgettable experience in creation, design and inspiration.