SHIPPING INFORMATION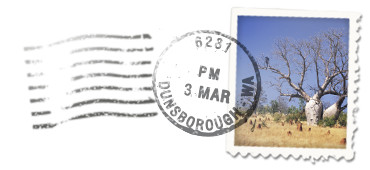 It's fast, it's insured and it's secure!
All purchases are insured by our independent insurance company whilst in transit.
We ship all in stock orders within 24 hours. For out of stock items, a customer service representative will be in contact via email with details regarding its expected shipping date.
---
Domestic Shipping
We ship FREE Australia wide for orders $250 and over!
Australian orders under $250 incur a $25.00 shipping fee. We use Australia Post's Express Post system with Signature On Delivery, and Email Track Advice.
If your purchase is above AUD$60,000 we will be in contact with you to arrange a tailored shipping and insurance method.
Signature required
The Express Post system is door to door and the item must be signed for upon delivery.
You'll need to ensure that someone will be at the delivery address to do this. If no one is available to sign for the delivery of your item, a notification card will be left in your letter box, letting you know which outlet you can collect your item from and the time it will be available for collection.
Track your shipment
We like to keep you informed about the delivery of your jewellery so we'll contact you the day your purchase is sent. For extra peace of mind, we'll give you the tracking number for the parcel enabling you to track it online here.

Confirmation
It's very important that you notify us upon receipt of your purchase.
Upon delivery we urge you to inspect the package for damage or tampering before receiving or signing for receipt.
Confirm the receipt and condition of your jewellery by replying to the shipping notification email we sent you. Failure to notify us of delivery and condition of shipment could void the warranty.
Damaged on arrival
We urge all customers to inspect their package for damage or tampering before receiving or signing for receipt.
If an item delivered to you arrives damaged, please refuse the shipment or, once discovered, call us immediately on +61 8 9759 1366. Please retain all packing materials unless instructed otherwise by Nina's. Claims for damaged or missing items must be reported immediately or within 5 days of receipt of your order. Contact Nina's in the event of lost or damaged returned shipments.
International Shipping
We ship world wide - so no one misses out!
International shipping is AUD$60.00. We ship internationally using Australia Post. Any taxes and duties to be charged by the destination country is the responsibility of the purchaser.
If your purchase is above AUD$60,000 we will be in contact with you to arrange a tailored shipping and insurance method