You are unique. And the ring that represents you should be too. Buying an off-the-shelf ring, whilst convenient, is not always a reflection of the tastes and personality of the ring wearer. Instead you can opt to design your own diamond ring.
Whether you're designing a ring for yourself, or someone you love, a custom ring gives you complete control over the price of materials, the design of the ring and the quality of the stones you choose. Of course if the ring is for someone else, we suggest inviting them to join the design process, it's fun and will help make certain that the final design is a perfect fit.
After all, if diamonds are forever, jewellery bought for a special occasion like an engagement, wedding or to demonstrate a commitment to someone you love should be timeless too.
Design your ring with us
At Nina's, we've made customising and designing your own ring a simple and enjoyable process. As a select 'argyle pink diamond atelier' with the highest level of diamond certification from GIA, we can introduce you to diamonds in varying price range from the iconic Argyle mine, both in coloured hues and classic whites. We will then walk you through the 2 most important things to consider when designing your own diamond ring: 1. picking the stone and 2. choosing a setting to best suit the wearer.
From start to finish, we will work with you to ensure that your choices are carefully understood, and that the final design is a reflection of how well you know the wearer and how deeply you care for them.
Picking the stone

No two natural diamonds are alike, and this is what makes diamonds the perfect choice for custom ring designs. Each diamond's cut, carat, colour and clarity can inspire something different in the final design.
Understanding diamond cuts - When choosing the centre stone and side stones for the ring, you will need to know which cut you like, and how well the various styles of diamond sit together. The most common and traditional diamond cuts include the cushion cut, round cut, princess cut and the emerald cut. The oval, pear, radiant, heart, asscher, or marquise cuts feature frequently as side stones. If you are looking for something unusual, you can consider an uncut diamond. An unusual choice, uncut diamonds are loose diamonds stones that have not yet been refined and cut. Their value can be determined by their raw quality, based on their shape, weight, clarity and colour.
Understanding diamond carats - A diamond's weight and size is expressed in carats. Larger diamonds are rarer and usually more expensive, but size is only one consideration of value. Smaller diamonds are often used to create a dazzling inclusion as side stones.
Understanding diamond clarity - Every diamond has tiny birthmarks called inclusions which are caused by immense heat and pressure applied by the earth during its formation. A diamonds clarity is based on surface level imperfections and inclusions found within a diamond. Inclusions are like diamonds fingerprints, they make each diamond unique. However the fewer inclusions a diamond may possess, the higher the price.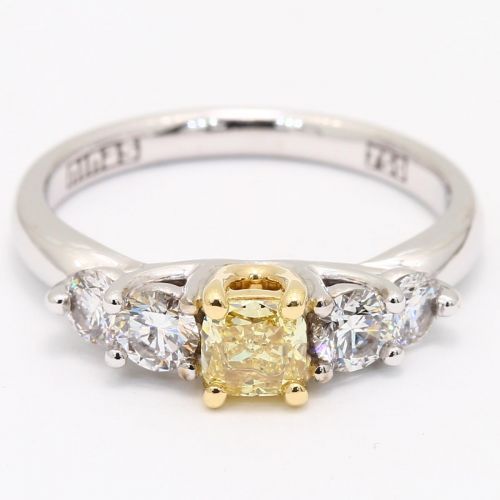 Understanding diamond colour - Diamond colour is a very personal choice. Coloured diamonds are rare to find, these stones are formed due to structural defects or interstitial impurities that cause coloration. White diamonds or colourless diamonds are a more traditional choice, and signify purity and light.
Diamond selection should be an exciting process. At Nina's we can help you to prioritise the 4 C's without losing sight of your favourite design, or blowing your budget.
Picking the setting

The setting can make or break a ring design. Based on the size of the finger, the style of the ring and the stones you have selected, there are many things to consider. But what's most important is choosing a setting which makes you feel joy.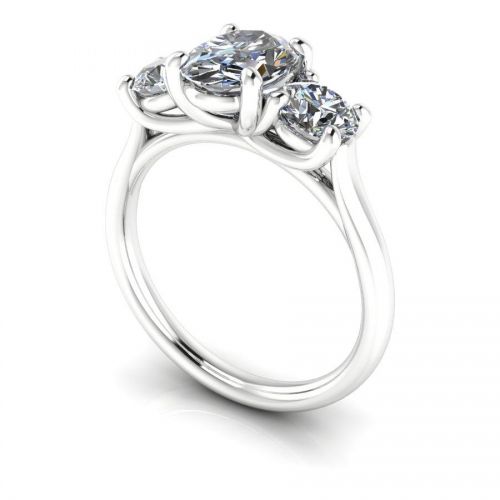 Rings can come in varied styles and appearance from classic and traditional to ultra-modern, and from simple and elegant to elaborate and grand. Your one-of-a-kind piece should fit your personality and everyday lifestyle. As far as settings go, there are even more to choose from than diamond cuts, including cathedral, halo, tiffany, prong, flush, bezel, bar, tension style, suspension, pavé, shank, channel, cluster, vintage, as well as three-stone settings. We can help you find the setting best suited for your dream ring.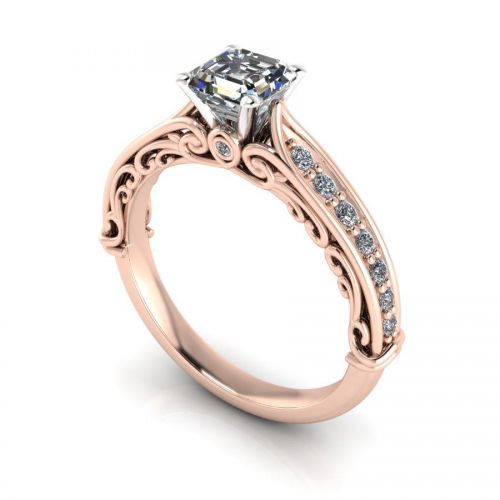 The next thing you will consider is the engagement ring band, and what metal you want to use. Each person has a different preference when it comes to metal types, and each metal in turn has its own advantages and disadvantages. Certain metals like platinum are extremely durable, however tarnish or fade easily, while yellow gold retains its colour longer, but is not as strong. The most common metals for rings can include the three golds - yellow , rose and white - as well as platinum, and silver.
Metals are versatile, and all valuable metals can be an option for your diamond ring. We often recommend a mix of different metals to provide variety, as different colours can suit different skin tones. And apart from the classic choices, you can also consider using palladium, titanium, rose gold, or even a recycled blend of metals for a two-tone effect.
Remodelling heritage jewellery
Vintage rings may carry a lot of sentimental and financial value, however they are often old-fashioned and out of style. A remodel can help modernise a family heirloom to create a stylish custom ring design, which marries the past with the contemporary. The process of recycling old gemstones and metals from other heirlooms to create one-of a-kind luxury rings is not uncommon amongst royalty and celebrities. Kate Middleton's engagement ring once belonged to Diana. The sapphire diamond ring caused a stir as recently as 2010.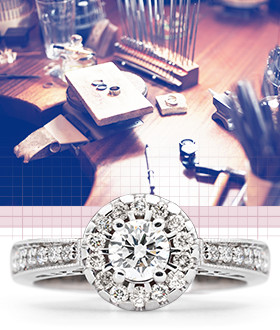 Designing your own diamond ring requires making many important and personal decisions, but in the end, results in a piece that could last a lifetime. At Nina's, we use 3D rendering and design technology to help ensure your experience is as risk free as possible. Our design specialists will show you exactly how your finished piece will look - so that you can proceed with complete confidence.
When it comes to designing your own diamond ring, Nina's has over 50 years' experience. With showrooms located at both ends of WA, including one just 2 hours from the Argyle diamond mine, we have local knowledge about every diamond we handpick and choose to sell.
We source our diamonds from all over the world but specialise in Australian diamonds, and we only work with natural, conflict-free stones. If you're interested in designing your own special ring, give us a ring today.