Jewellery Care
general jewellery care
Caring for jewellery is important.
Since 1966, Nina's has established and maintained the highest standards in design, materials and craftsmanship, creating jewellery that has been passed down from generation to generation. With some simple, basic care, you can help preserve and protect your jewellery for years to come.
Professional cleanings are recommended as often as once a year. We encourage you to bring your Nina's jewellery back to us for professional servicing. Our staff are knowledgeable and experienced in all aspects of jewellery care: cleaning gemstones, diamond engagement rings, restringing pearls and repairing clasps and earring backs.
If you need more information than what is presented in this guide click here and one of our customer care staff will be pleased to answer your questions.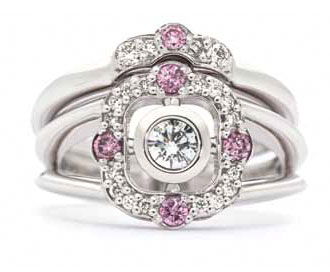 how do I care for platinum, gold and silver?
how do I care for platinum, gold and silver?
Between professional servicing, most gold and platinum jewellery can be maintained with a non-abrasive cleaner. Examine your jewellery regularly to make sure settings are snug and clasps and joinings are secure. Sterling silver tarnishes rapidly, especially when exposed to salt air and products containing sulfur, such as rubber bands and some papers. Nina's recommends a non-abrasive silver polish to keep your silver looking its best.
Jewellery storage is also important. At the time of purchase, all Nina's jewellery is wrapped in a protective box, case or tarnish-resistant pouch. When not wearing your jewellery, we recommend that you place the piece back in its original case or another suitably lined box or pouch.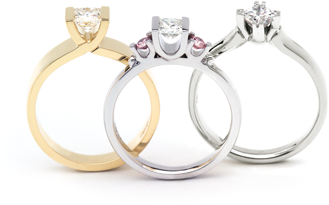 how do I care for gemstones?
how do I care for gemstones?
Some gemstones require special care, but certain basic precautions apply to all jewellery set with gemstones.
Avoid excessive impact against hard surfaces, extreme temperature changes and contact with perfumes, cosmetics and household chemicals.
Prong settings are particularly vulnerable and should be examined regularly to be sure they hold the stone securely.
Jewellery set with gemstones can be maintained with a non-abrasive jewellery cleaner.
Ultrasonic cleaning is not safe for many gemstones, so we advise against this method.
To clean diamonds, use a mild solution of 6 parts warm water to 1 part ammonia, 1 part dish washing liquid and apply with a very soft bristle brush.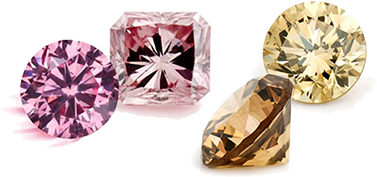 how do I care for my diamond?
how do I care for my diamond?
Dust, pollution and daily wear all conspire to cloud the brilliance of a gemstone and dull the surface of platinum and gold. Nina's suggests that your ring receive periodic professional maintenance. Our trained artisans will check that the setting is adequately securing your stones and give your ring a thorough cleaning. Between professional cleanings, Nina's recommends the occasional use of a nonabrasive cleaner for diamond jewellery. A mild solution of six parts water to one part ammonia may be applied with a soft bristle brush. Jewellery with stones other than diamonds may need other care.

how do I care for my cultured pearls?
how do I care for my cultured pearls?
Fine cultured pearls with thick nacre layers will last for generations if cared for properly. Cultured pearls should be kept free of perfumes, cosmetics, perspiration and dirt. You may gently wipe cultured pearls with a slightly damp cloth. Nina's cultured pearls are strung on pure silk with knots between each cultured pearl. Over time, the silk will stretch, weaken and become soiled. If you wear your cultured pearls regularly, we encourage you to have your cultured pearls cleaned and restrung annually.