Argyle Pink Diamonds™ Buying Guide
Not all pinks are created equally, but they are created for all budgets.
Take advantage of this rare opportunity to indulge in some of the most beautiful diamonds in the world, with recommendations customised for you. Download our exclusive Argyle Pink Diamonds™ Buying Guide to learn what is important to consider when buying rare, natural coloured diamonds such as these.
Thankyou! Your FREE Pink Diamond Investment Guide should now be downloading. One of our GIA certified Diamond and Design Specialists will be in touch within 7 days to assist with any questions.
Can't wait? Give us a call on 08 9759 1366 or 08 9168 2646, live chat with us, or Messenger to start your hunt for the perfect pink today!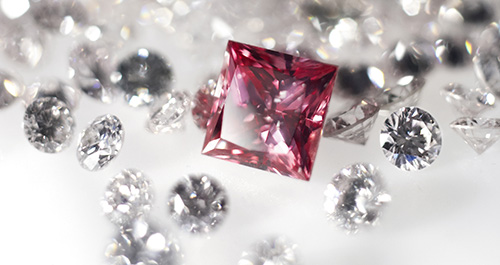 "Buying a pink diamond is like buying a Pablo Picasso while he was alive...
In another decade, the Argyle Pink Diamond will emerge as the new Faberge egg, the thing myths are made of. The value of rarity is the most priceless factor"
- THE AUSTRALIAN BUSINESS REVIEW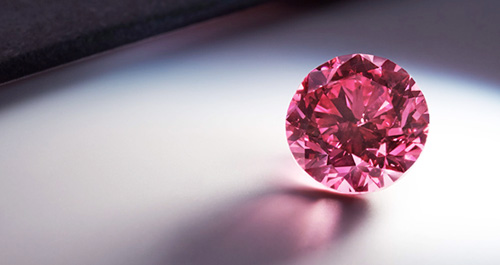 "Argyle pink diamonds outperform any other, they're less and less available and more and more in demand."
- THE NEW YORK TIMES
The Rarest of the Rare
Argyle pink diamonds are among the rarest gems in the world.
90% of the world's supply of pink diamonds was produced by the Argyle pink diamond mine. It produced just a champagne glass full of pink stones for every tonne of white diamonds, and now, this once-in-a-lifetime supply is gone.
The Argyle mine closed in 2020 - making these coveted stones even more precious and harder to come by.
What to Look for when Buying a Pink Diamond
When choosing your treasure, it is essential to consider cut, colour and clarity.
Nina's will walk you through each of these important considerations. We also explain our certification process, a step that ensures that the quality of your diamonds can never be questioned. Need more guidance? Contact one of our Diamond and Design Specialists who can bring these gorgeous pinks to you.

One of just 30 Select Argyle Pink Diamond Ateliers
Selected by Argyle themselves to supply and set these rare treasures, purchasing from an atelier like Nina's is a guarantee of quality, legitimacy and commitment to excellence. Read more about Argyle Select Ateliers here.

Certified by the GIA
Educated and trained by the Gemological Institute of America, our staff are qualified Diamond Specialists, well versed in sourcing only the best white, coloured and pink diamonds to suit your taste, style and price point.
Are Argyle Pink Diamonds More Expensive than White?
Yes, generally speaking pink diamonds are more expensive than other coloured diamonds. Pink diamond prices can be up to 20 times higher than white diamonds and their value has been steadily increasing for decades. Generally, the brighter the colour, the higher the price.
We are Natural Coloured Diamond Specialists
Our expertise with pink diamonds is unparalleled. Equipped with many years of knowledge and training, 360 video technology, and direct contacts from the Argyle Diamond Mine, Nina's has become one of the most trusted sources of pink diamonds. Our team has acquired and sent diamonds to customers all over the world.
When you buy from Nina's, we'll be in touch every step of the way. We take the time and care to establish your needs and arrange source options. We also provide video and photographs as we talk you through the process. We understand what an important purchase Argyle pink diamonds are -- we are right there with you.
When it comes time to ship, Nina's ships free domestically via a safe, fast, and insured shipping method. No one will know the contents of that very special box, except you.
Contact us
Our team are available when and where you are able to be reached via phone, Messenger, Fresh chat, text or email - or even in person in our Dunsborough-based show room.
We can even come to you. Contact us to schedule an appointment to view these unique treasures for yourself.