In celebration of the launch of the Nina's Signature Collection, Nina's has paired with Melbourne IT handbag designer X NIHILO for a very special collaboration. To learn more about this premium brand and it's innovative ethos, we sat down with inspiring creator Jenny Hsieh for a chat...
Tell us a bit about X NIHILO? Established in 2016, X NIHILO - short for ex nihilo - is a Latin phrase that means "creation out of nothing". The notion identifies our vision to craft a sophisticated and honest range of leather bags for the modern woman. X NIHILO consciously distances itself from conspicuous branding, blending reserved aesthetics with function & timelessness. Our bags are inspired by, and designed for women of individuality and substance.
Where can we find X NIHILO bags? X NIHILO is the go-to bag brand for Australia fashion heavyweights, and have been featured in Vogue, SBS, Russh, InStyle, Elle Singapore, Marie Claire, Grazia, Cosmopolitan and Financial Times to name a few. We are also favoured by countless digital influencers including @pepamack, @figtny, @harperandharley, @andicsinger and many more – we've lost count ;p X NIHILO bags can also be found at the National Gallery of Victoria Design store.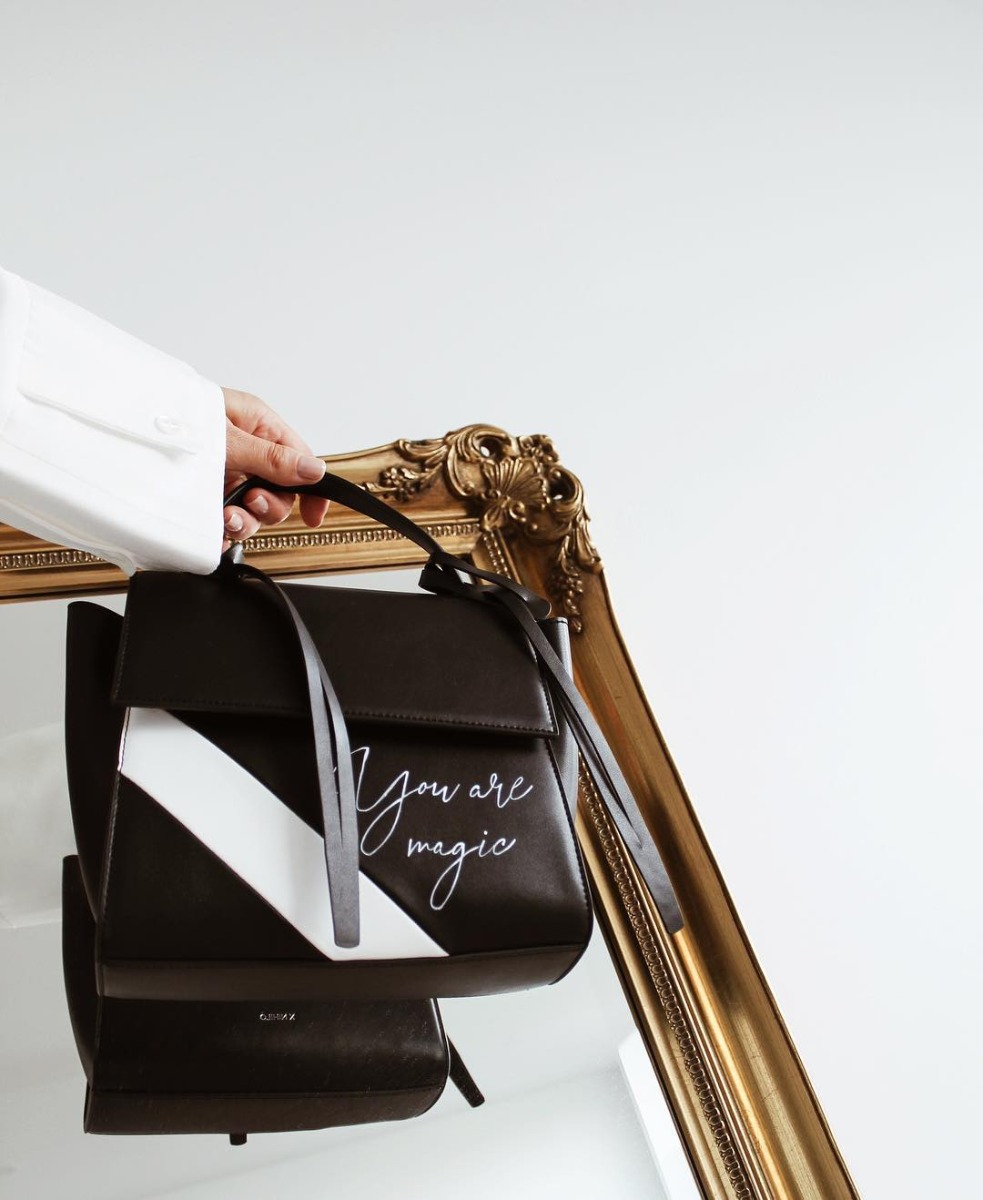 What makes X NIHILO bags synonymous with quality? Retaining a consistent and unique signature, X NIHILO evokes the idea of strength, beauty, and independence through the exquisite material and astounding craftsmanship. Embracing the slow fashion movement, X NIHILO'S concept of luxury is embedded in its meticulously curated material, well-considered design, and the highest level of dedication and attention to detail in construction. We monitor the quality from the beginning starting from development and sourcing. 
What does being an ethical business mean to X NIHILO? Being an ethical business means a lot to us as it translates to our company culture and as the Founder of the brand, it is actually something I practice as much as I can in my daily life. Consume less, consume better, eat less meat and treat your team well. So why would I do anything differently in a business context that is a true reflection of me. We make sure all our suppliers comply with the ethical standards; leathers are by-products of the meat industry and ethically sourced. We are also on PETA's list of retailers against the use of fur and angora. See more about us here
The Signature Collection and customisation is Nina's way of embracing personalisation - how does X NIHILO celebrate their customers uniqueness? With the "Make it count" collection, we have partnered with calligraphy artist Joanna from @quirkybydesign and collaboration with One Girl - charity that supports girls education in Africa. 10% of the profit from the personalised purchases will be donated to One Girl. We encourage our customers to add a personalised quote on their bags that inspires others or a constant reminder for themselves. See about the project here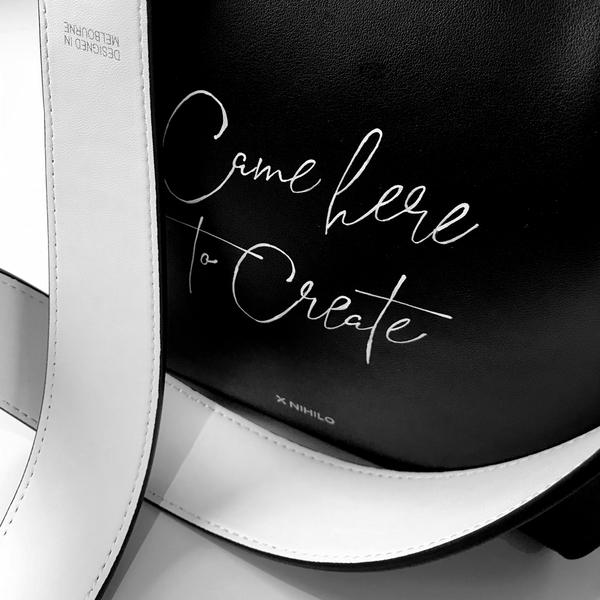 We love the Ryder bag that is launching as part of our collaboration - one lucky customer will even win one! What inspired you to create the Ryder bag? The Ryder bag is our latest launch from Collection 6 – New Core - we wanted to go back to the core of design elements. This collection brings new shapes at its purist form; Rectangle, Square, Circle and Triangle. Unapologetically expressing the minimal geometric lines as we explore the fundamental design element.
What is the must-have bag every woman needs? It will have to be our DNA - Eight Series. It is our best seller for a good reason. It is designed to be able to convert into different shapes – tote, shopper or a bucket. Carry it on a handle, shoulder strap or crossbody! Explore the different ways of wear here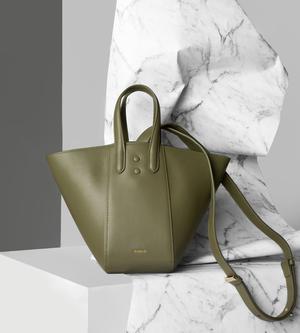 What is the luxury item you can't be without? Myself! I always say to my customers and friends that no bags, jewellery, cars or houses are more valuable than you. So when you wear your favourite bag, make sure you are wearing the bag, not the other way round.
What is on your Nina's wishlist? The Talia 6 Argyle pink diamond set ring necklace in rose white gold! 
What's next for X NIHILO? There will be exciting new collection launches, new collaborations, pop up stores and Japan! – watch this space! Head over to our official website to immerse in the world of X NIHILO! You will also love our beautifully curated Instagram account I promise!
To learn more about X NIHILO and their inspiring products, visit their website here, or check our their incredible Instagram feed here.
For your chance to win an X NIHILO Ryder Bag & a Nina's Signature Collection Necklace, enter here.